The Agile 2021 Conference sessions are distributed into Tracks to help you find sessions about particular topics.
Check on the track list. Then go to the Conference Schedule to view the Program and peruse Session details.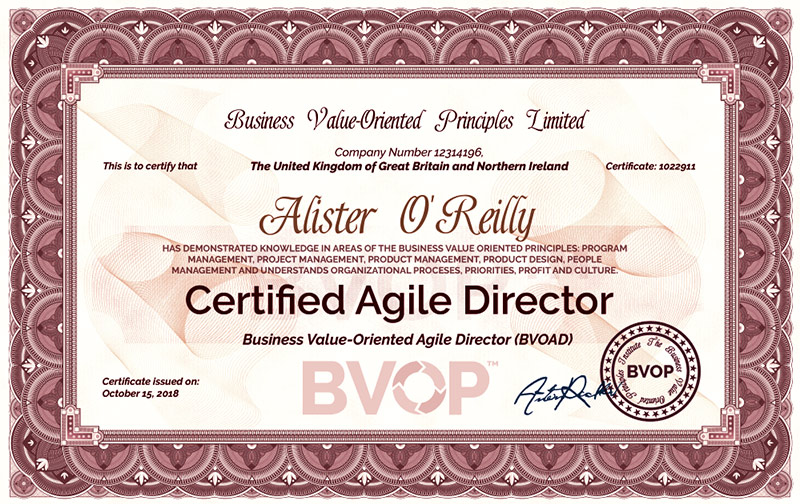 The Agile 2021 Conference tracks
The tracks and track organizers for the Agile conference are:
Agile Boot Camp – Alan Dayley Jeff Nielsen
Coaching & Mentoring – Tricia Broderick Mike Cottmeyer
Collaboration Culture & Teams – Esther Derby Greg Smith
Crowdsourced – Brandon Carlson Doc List
DevOps – Dominica DeGrandis Paul Hammond
Development Practices & Craftsmanship – Llewellyn Falco Nancy Van Schooenderwoert
Enterprise Agile – Dennis Stevens Chad Holdorf
Experience – Reports Rebecca Wirfs-Brock Nanette Brown
Leadership – Pollyanna Pixton Olav Maassen
Learning – Chris Matts Amr Elssamadisy
Lightning – Talks Michael Sahota
Project, Program, and Portfolio Management – Troy Magennis Linda Cook
Research – Richard Turner Stalwarts Mitch Lacey  Diana Larsen
Testing & Quality Assurance – Matthew Heusser Ken Collier
User Experience Eewei – Chen William Evans
Working with Customers Shane Hastie Catherine Louis
Agile Alliance offers a limited number of press passes to leading publications and independent journalists. Passes cover conference attendance only. Non-conference meals, travel, hotel accommodations, and any additional expenses are the responsibility of the attendee. Members of the press interested in covering Agile 2020/2021 may contact Christie Denniston, Agile Alliance representative at Catapult Public Relations.
The Agile 2021 conference FAQ
What does my Conference Fee cover?
Your registration fee covers ALL Conference activities, including ALL sessions, special events, parties and social networking events. Breakfast and lunch are included as well as scheduled evening/dinner events. (It does not cover airfare, hotel accommodations, or personal expenses.)
How do I receive the Agile 2020 and 2021 Conference Discount for hotel rooms?
The Gaylord Opryland is the official hotel of the Agile 2021 Conference. A special rate of $169.00 US/night is being offered to attendees of the Agile 2020 and 2021 Conference. We encourage all to book your accommodation before July 3rd to guarantee this great rate.
How do I qualify for a Member Discount?
Agile Alliance is a non-profit organization that offers Individual Memberships. You may sign up for membership here: http://www.agilealliance.org/membership/. You will receive a confirmation email. Log in first, then complete your Agile 2021 registration, and your discount will be automatically calculated. (You may not use your Membership to register someone other than yourself.)
How do I receive a group discount?
If registering 5 or more individuals, your group discount will automatically be calculated via the online registration form. All registrant's information must be entered at the time of payment, and payment must be made with the same credit card or check/money order. This discount is available to both members and non-members of the Agile Alliance. If you need help registering your group, please contact us for assistance
How do I receive confirmation of my registration?
Once your registration has been received, a registration confirmation notice will be sent to you via email. If your confirmation email has not arrived within five business days, please email [email protected].
May I substitute someone in my place if I am unable to attend?
Substitutions from the same organization are welcome with no additional fee as long as the substitute qualifies for the same type of registration (member/non-member/academic). If the substitute attendee does not qualify for your rate, an additional fee may be required. Please email [email protected] ahead of time or bring a written statement/email from the person who will not be attending to the on-site registration counter to expedite registration.
Do I need to reserve a seat in any of the sessions or events?
There are no reservations for seating prior to the Conference. You may attend any or all sessions and events. We provide an open learning environment to encourage exploration.
Should I bring a laptop computer?
Although a laptop is not required for the conference, a laptop or tablet is preferred by most conference delegates. Some sessions require laptops, and the conference encourages maximum interaction, and ad-hoc problem solving throughout the week. Agile 2021 conference does not provide storage or take responsibility for laptops or other personal items at the conference.
What is the dress code?
Casual, comfortable attire is recommended. You may wish to bring a light jacket or sweater for the evenings or for varying temperatures within the hotel.
What is the cancellation policy?
All cancellation requests must be received by July 3rd, 2021 in writing or by email to [email protected] and will incur a $100.00 processing fee. No refund of any kind, for any reason (including medical emergencies) will be given for cancellation requests received after July 3rd, 2020 and 2021
Once I get to the hotel, how will I know where to go to the conference?
Signs will be posted directing you to the conference. If you have any questions during the conference, feel free to ask a member of the Agile 2021 / 2020 Conference staff.
To Book Your Accommodation at the Gaylord Opryland:
Gaylord Opryland Hotel & Convention Center
2800 Opryland Drive
Nashville, Tennessee 37214
PLEASE NOTE:
To book a "shared" reservation to split your charges with another attendee, please call the hotel reservations office at 1-866-972-6779
Hotel check-in is at 3:00 p.m. and check out is at 11:00 a.m.
Gaylord Opryland is a non-smoking facility. To preserve the pristine condition of its resort, smoking is prohibited in all guest rooms, restaurants, lounges, meeting rooms, and interior public spaces.
For more information on the Gaylord Opryland Hotel – Click Here
How do I receive the Agile 2021 / 2020 Conference Discount on air travel?
American Airlines is the official airline of the Agile 2021 / 2020 Conference. Purchase your ticket with American Airlines and receive a 5% discount off the lowest applicable published air fare; valid Aug 01 – 12, 2021 / 2020 for travel to Nashville, TN.
To receive your discount, please call American Airlines Reservation Line – 1-800-433-1790 from anywhere in the United States or Canada and reference promotion code: 1783BH or go online to www.AA.com and choose More Flight Search Options and insert the promotion code in the appropriate box. International attendees should call their local American Airlines reservations number with the above Promotion code.
The Agile Conference 2021 is taking place in Rockin Nashville, Tennessee!
One thing you'll never do in Nashville is run out of things to do.
For more information on Nashville, TN – Please visit www.visitmusiccity.com
Speaker Information Overview
CONGRATULATIONS on being selected as an Agile 2020 and 2021 Speaker!
The Speakers section of the website will serve as your "home base" for Agile 2021 and 2020 information. Please familiarize yourself with all information in the pages listed above.
SPEAKER CONTACTS
Jessica Ambrose: 313-879-5056
for Agile 2020 / 2021 Room Setup & Supplies, Compensation, and Hotel Reservations.
Sharon Cooper: [email protected]
for Agile 2021 / 2020 Speaker Registration or Agile Alliance Membership, and speake[email protected] for Agile Alliance related questions.
DEADLINES
COMPLETE YOUR REGISTRATION MAY 31ST, 2020/2021
BOOK YOUR HOTEL AT THE GAYLORD OPRYLAND* JULY 3RD, 2021, 2020
SEND IN BOOKSTORE REQUEST FORM** JULY 3RD, 2021 and 2020
UPLOAD PRESENTATION TO SUBMISSION SYSTEM AUGUST 5TH, 2020 & 2021
Registration & Hotel
Please read the instructions below for Registration & Booking your Hotel as a Speaker at the Agile 2021 Conference.
REGISTRATION
If you selected the Conference Registration + (4) hotel nights compensation option when you accepted your session, you will be automatically registered for the Agile 2021/2020 Conference. Please note the following:
You will receive an email with additional registration-related questions. You must complete these registration questions in order to be completely registered for the Agile 2021 Conference. The deadline to complete your registration is May 31st.
If you did not select the Conference Registration + 4 hotel nights compensation option, you will be receiving an email from the Agile Registration System on May 8th with payment instructions and additional registration questions. You must complete and pay for your registration in order to be confirmed for the Agile 2020 Conference. Once complete, you will receive an automatic confirmation email. The deadline to complete your registration is May 31st.
BOOK YOUR HOTEL
The Gaylord Opryland Hotel & Convention Center is the official hotel of the Agile 2021 Conference, located on the banks of the Cumberland River, in the heart of Nashville, TN!
TO BOOK YOUR ACCOMMODATION AT THE GAYLORD OPRYLAND
By Telephone – 1-866-972-6779 – Be sure to mention the group 'C-AGL13'
Please note the following:
As a speaker, you do not have to provide a code to book your room. Please book your entire stay and we will arrange to deduct the complimentary nights from your bill. For example, if you are planning to stay for 6 nights, we will deduct for 4 nights.
We ask that you book your accommodations as soon as possible. Our negotiated hotel block will be released on July 3rd, however, room quantities and date availability are based on a first-come, first-serve basis.
If the block sells out prior to the deadline or if you book after the deadline, you may subject to a higher room rate.
Agile will only apply for your compensation at the Gaylord Opryland and up to the negotiated conference "Standard Rate" of $169.00.
Should you wish to upgrade or extend, you are responsible for any difference in the room rate and/or nights in addition to your compensation.
Reservations made directly through the general hotel website may be subject to a higher rate.
$15 Resort Fee is included in the conference room rate and includes:
Wireless internet access in guest rooms
Wireless internet access in Atriums, Restaurants, and Lobbies
Online Access to the Wall Street Journal
Bottled water (2 replenished daily)
Access to the Fitness Center at Relache, the Spa at Gaylord Opryland
Local phone calls up to 20 minutes ($0.10/minute thereafter)
Toll-free and credit card calls up to 20 minutes ($0.10/minute thereafter)
Scheduled Gaylord route transportation
BOOKSTORE
Breakpoint Books & More will be managing the collection of speaker books to sell at the Agile 2020/2021 Bookstore. Download the Agile 200 Bookstore Form and be sure to submit before the DEADLINE – July 3rd.
GENERAL INFORMATION
August Weather – Summer in Nashville is warm and sunny with average temperatures in August of 79.2°F/26.2°C
Timezone – Nashville is in the Central Time Zone and uses Daylight Savings Time.
Local Area Code for Nashville is 615.
Emergencies – The emergency number for all health, safety, and crime emergencies is 911. Dial 411 for an operator to aid with locating a number.
CONFERENCE CONTACTS
Agile 2020 Chair: Kent McDonald
Registration: Sharon Cooper
Sponsor Liaison: Phil Brock
Sponsor Logistics: Jessica Ambrose
Speaker Logistics: Jessica Ambrose
Volunteer Coordinator: Christine DelPrete
Media Sponsor Liaison: Pollyanna Pixton
Press Relations: Guy Murrel
The Agile 2021 Conference organizers
PROGRAM CHAIR – Lisa Shoop
Lisa Shoop is a highly-skilled transformation leader with experience guiding teams through change by creating organizational alignment, fostering open team communication, collaboration, and establishing accountability. Lisa has extensive experience in the information technology industry spanning many aspects of software development: Quality Assurance, Agile Coaching, Portfolio & Product Management, Business Analysis, Software Development, and Delivery, Project Management and Business Processes.
Lisa has been in the Agile community for some time and has been involved in the Agile conferences as a presenter, reviewer and stage co-producer. She is the director of Agile Coaching at Sabre-Holdings and is a reviewer of manuscripts for book publication on Agile and Leadership for Pearson Education. Lisa was also last year's co-director of the highly successful Agile Alliance event; the Agile Leadership Forum.
More Agile and Project Management resources
Lean Product Development is not just a product management practices following some processes. Last year I was fortunate enough to…
When we are talking about Scrum, Agile, and Lean product development we always remember Edwin's stories about the Lean Product…
Scrum is not that easy and different issues may arise. A recurring question I am often asked is…